acera Belaza's career has continually moved back and forth between Algeria and France. In parallel to her activities with her company based in France, she founded an artistic cooperative in Algeria, where she offers training and awareness-raising activities for the public on contemporary art and dance.
Nacera Belaza defines herself as being from both shores, Franco-Algerian, caught up in a double culture that enriches her more than it separates her, and has never ceased to dig the furrow of the back and forth between these two countries. Very early on she was concerned about her country and wanted to develop artistic awareness and training. From 2001, in a desire to share and a concern for transmission that she does not dissociate from that of creation and interpretation, she plans a programme of education in contemporary dance, with Algerian and French institutional partners. Through creation projects and numerous training cycles, her commitment to the development of choreographic creation in Algeria has crystallized.
The choreographer also initiated the creation of a decentralised touring festival, Temps Dansé, which was a focal point of activity between the two shores: it provided an important window of visibility for contemporary dance in Algeria through a demanding programme accompanied by artistic actions to raise public awareness.
Around these poles, two projects at the crossroads of the arts participate in the creation of a dynamic exchange between the two countries: a photographic exhibition, Entre deux rives, presented in Paris and Algeria and the publication of a book by Frédérique Villemur on the choreographer's career.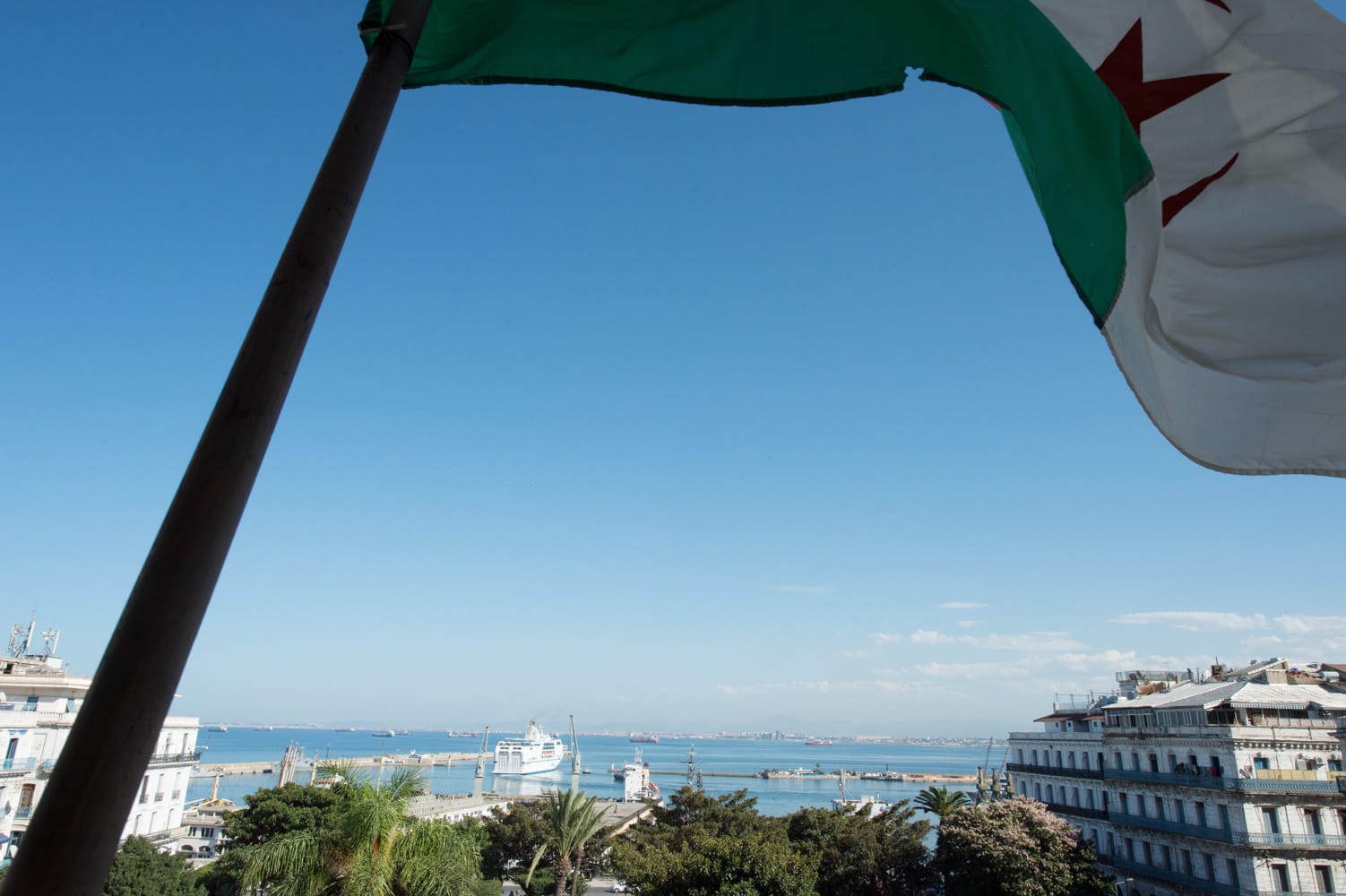 © photos Philippe Sébirot
Realization of an "inventory" of the development of dance in the country, following an invitation from Culturesfrance. Presentation of the pieces Le Sommeil Rouge (1999) and Le Feu (2001) at the Théâtre National d'Alger (TNA), and beginning of regular teaching interventions with professional dancers in Algeria.
Creation of the play Paris-Alger for the year of Algeria in France during residencies in France and Algeria at the TNA and at the Institut Supérieur des Métiers du Spectacle (ISMAS).
Creation Le Pur Hasard, in which the choreographer involves a young student from ISMAS.
Continuing education and awareness-raising activities on contemporary dance for professional and amateur audiences around the creation Le Cri: partnership with the Algerian Ministry of Culture and the Algerian Agency for Cultural Outreach (AARC). Collaboration with three cities in Algeria: Algiers, Annaba and Oran.
Series of awareness-raising activities around the presentation of the creations Les Sentinelles and Le Temps Scellé.
Creation of a dance company in Algeria, first training courses for dancers and awareness-raising activities: creation of a group of dancers for the 2012 Avignon Festival, awareness-raising activities at the Museum of Modern Art in Algiers, the French Institute in Algiers and the Palais de la Culture in Algiers.
The Cooperation and Cultural Action Department of the French Embassy in Algeria and the Nacera Belaza Company decided in 2013 to organise a Temps Fort dedicated to dance. Nacera Belaza is the artistic director of the first event of its kind in Algeria in 2013: Le Temps Dansé. In 2014, the Festival is: 10 days of festival in 5 cities: Algiers, Constantine, Annaba, Oran, Tlemcen and 4 international dance companies, but also 80 trainees in dance training as well as press, photo and video training workshops. In 2015, the 3rd edition of the Temps Fort was held around contemporary dance.
Still in a logic of professionalization of young dancers but in a regional dynamic, the company sets up a choreographic training in Morocco for Moroccan and Algerian dancers. In partnership with the French Institute of Fez and the Espace Darja.
Research and creation project on traditional Algerian dances in partnership with the Centre National de Recherches Préhistoriques, Anthropologiques et Historiques d'Alger.
Restructuring, training and creation project for the Algiers Opera. Although suspended for the moment on the improvement of sanitary conditions in the country in relation to the current pandemic, Nacera Belaza has initiated a collaboration with the Opera of Algiers in order to participate in the training of the dancers of this institution, and to create a piece for them.